Welcome! We're Thrilled That You've Discovered WIFI XtraBoost!
Dealing with slow and weak internet connection could be a truly frustrating experience. Although it seems like insignificant problem, endless loading, buffering, annoying interruptions while making video calls or playing games might sometimes really ruin your day… It's time to put an end to it!
There's a perfect solution for everyone who are not that patient or just want to enjoy the perks of the internet to the fullest, and it's called WIFI XtraBoost! It's a tiny, portable device that is able to boost your WiFi signal and noticeably improve its range, providing stronger and more reliable connection wherever you are!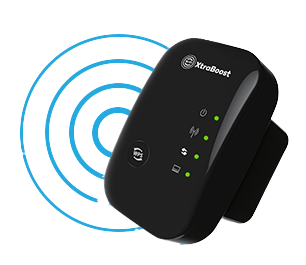 What benefits come with WIFI XtraBoost?
Faster, stronger, more reliable internet connection at any corner of your house without paying extra to your internet provider
Easy installation
Eliminated "dead zones" around your house or workplace
Universal compatibility
Improved download and upload speeds
Low cost
And more!
What our customers are saying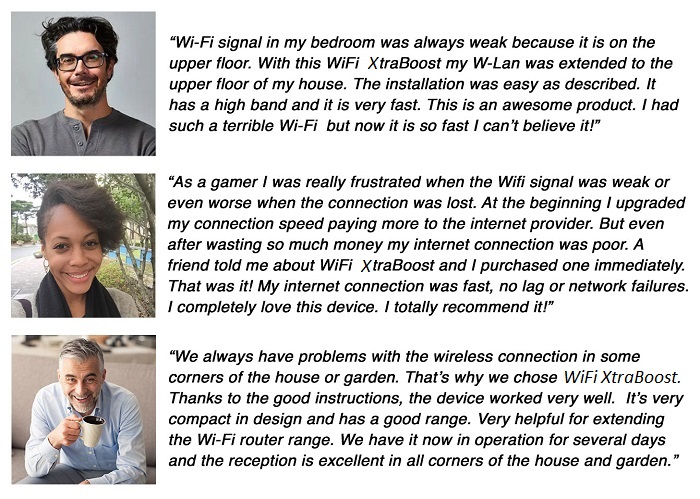 How to buy WIFI XtraBoost?
Getting rid of WiFi "dead zones" and enjoying much faster internet connection have never been easier! For a limited time, WIFI XtraBoost is available 50% OFF with FREE SHIPPING and can be purchased in 4 SIMPLE steps:
Select your country from the list;
Click on the "Buy Now" button;
Fill out your shipping information;
Let us take care of the rest!
Click Here to Continue to Order WIFI XtraBoost in Your Country >>>